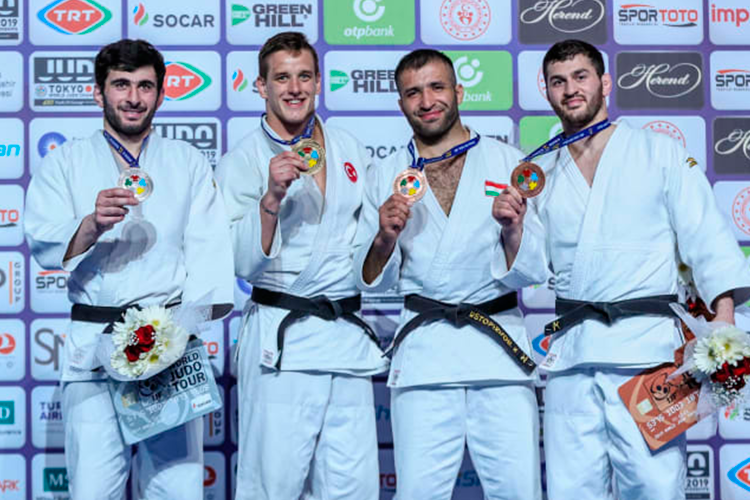 The title-known judoka Komronshoh USTOPIRIYON won the bronze medal in Antalya Grand Prix-2019. This top international judo event has been conducted in Antalya, Turkey from 5 to 7 April 2019. Mr. Komronshoh competed in the third day of the event in -90kg. He was free in the first round but swept victory over Moldavian judoka in the second round and defeated Klen Christopher Kaljulaid from Estonia in the third round. Komronshoh has been beaten by Georgian TCHRIKISHVILI Avtandili in the quarterfinal. The first bronze medal was won by Asian Games bronze medallist Komronshokh USTOPIRIYON who prevailed against Belarussian VARAPAYEU Yahor and dominated the little-known GOLAN from Israel and ended with an emphatic tai-otoshi for ippon.
It should be noted that Asian Games bronze medalist Komronshokh USTOPIRIYON clinched the first Antalya Grand Prix gold medal in 2018 and first silver medal of Antalya Grand Prix in 2017.
After Antalya Grand Prix 2019 UTOPIRIYON is in 23 places in the world with 684 points.
Please, note that Antalya Grand Prix 2019 brought together 537 athletes (330 men and 207 women) from 78 countries around the world.